Ginger Juice offers social media training workshops to help travel organisations get on the right path with their social media strategy. Our social media training can take place in person or via telephone/remote web session.
Your social media trainer will listen to you and create a bespoke training course that suits you. Training can be delivered one-to-one or to a group. 
Your session will provide you with all the necessary skills to harness the power of social media for your own business.
Ginger Juice's Bruce Martin and Helen Hays are social media trainers with a proven track-record delivering high-quality social media training for travel businesses.
Training is fun, practical and inclusive, with a travel industry flavour if required.
Need a social media speaker for your next conference? We are experienced public speakers and have presented at numerous travel & hospitality conferences around the world.
Click here to view out next training events in 2020.
We have delivered training for numerous businesses, from large tourism organisations to small independent travel agents.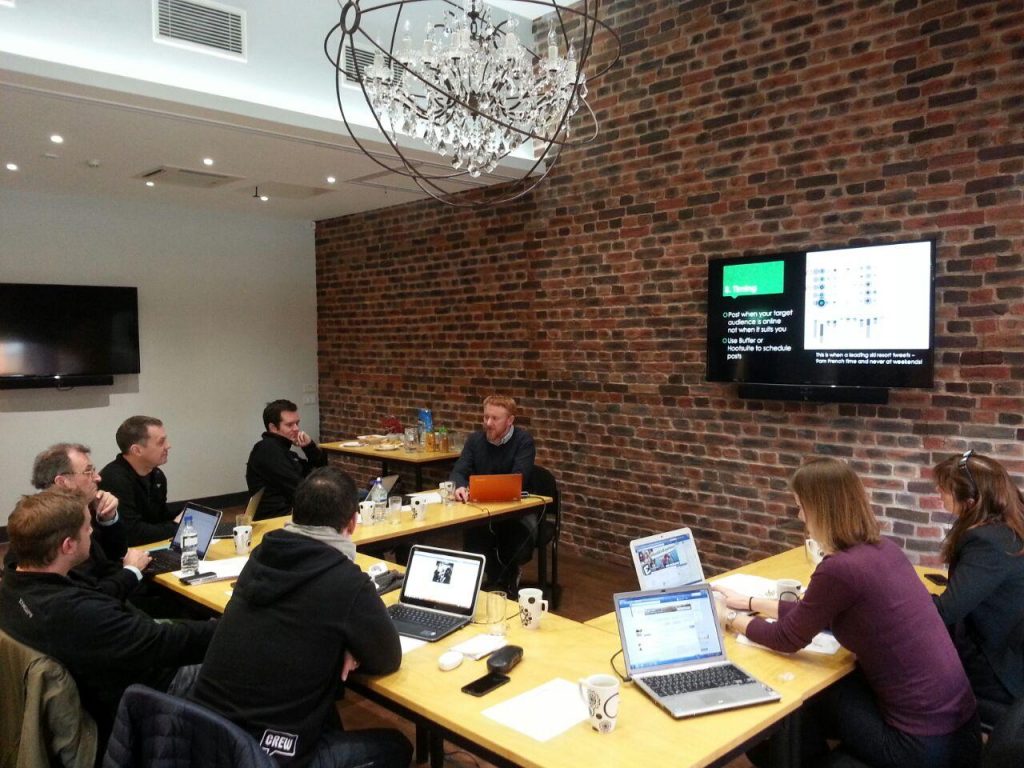 Your social media training workshop will show you how to…
Plan, source and create 'scroll-stopping' travel content
Sell more by making Facebook offers which generate hot leads
Learn how to find videos and images which you can use for your posts
Create professional-looking graphics to support your posts – for free!
Reach your perfect audience with social media advertising
Follow-up on social media leads effectively to maximise sales
Discover the latest hot tips and latest trends in social media
The content delivered and topics covered by Bruce Martin were highly engaging, extremely useful and thought provoking. I've come away from the event with a greater understanding of social marketing and lots of ideas to start implementing.
Many thanks for the Social Media training in Leeds – everything about the session was excellent. A nice size group, a very comfortable setting and a relaxed friendly atmosphere. The information shared was all relevant and very useful – posting private things on social media is a lot different to posting professionally! Great hints and tips and things I never knew existed on Facebook. 
Bruce was excellent. Delivered what I was promised, nice structure. Would recommend.
Excellent course – great pace and genuine advice given. 
The session was very inspiring and a really good tool to help with social media.
Absolutely brilliant! Pitched perfectly for all levels. Concise up to date info. Lots to think about and looking forward to having the decks to go over it all again.
Bruce was excellent. Delivered what I was promised, nice structure. Would recommend. 
We recently attended a social media training with Bruce in Leeds and had a fantastic session. We certainly learnt lots of do's and don't do's when it comes to Social Media for your business. The team are having fun implementing and experimenting, and we can't wait to reap the results.
Call us on 0330 223 1300 to discuss your training needs or complete the form below.