Ginger Juice's Managing Director, Bruce Martin, is a regular social media speaker, panelist and awards judge in the travel, tourism and hospitality industries.
Bruce specialises in social media for travel and digital marketing.
He has presented at many international events and has curated several seminar sessions on behalf of travel, tourism and hospitality event organisers.
If you would like Bruce to take part in your next conference event please contact us or call 0330 223 1300.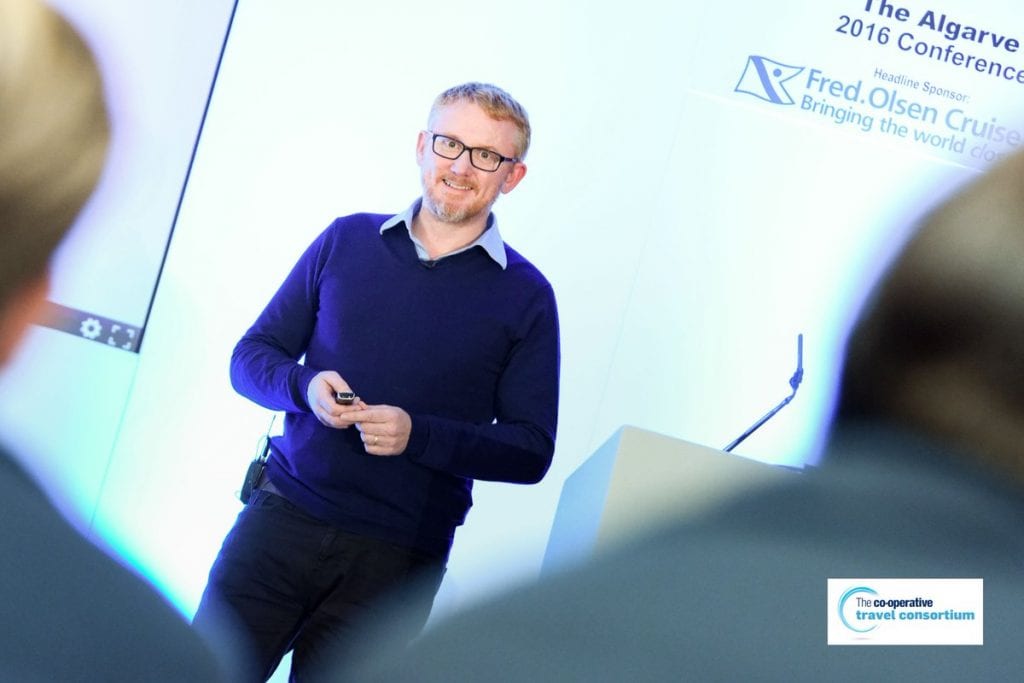 Best Western Owners Conference, January  2020

Advantage Conference, Miami, May 2018 more

Hilton Hotels – General Managers Conference, Belgrade, May 2018

Advantage Cruise Conference, Southampton, October 2017

Rentalcars Conference, Buckinghamshire, June 2017

Global Travel Conference – La Manga, Spain, May 2017

Hill Dickinson, Social media speaker at Aviation Law Seminar, London, May 2017

Experience Oxfordshire – Insights From The Experts, Oxford, March 2017

Travel Technology Europe – Managing Online Reputations, London, February 2017 

Freedom Travel Group & Co-operative PTA Conference, Cannes, France, November 2016

Co-operative Travel Consortium Conference, Albufera, Portgual, November 2016

Holidays Please Conference, September 2016

Tourism Society TCN Conference, September 2016

Travel PA Conference, London, June 2016

Global Travel Conference, Dubai, May 2016

National Hotel Marketing Conference, Burton-Upon-Trent, May 2016

Vertical Travel Group Midlands Conference, Birmingham, May 2016

Co-Op Mid-counties Conference, Leicestershire, April 2016 

Independent Travel Experts Conference, Manchester, March 2016

Travel Technology Europe, Social media speaker, London, February 2016

Elite Travel Group, Cadiz, October 2015

Visit USA, Annual Meeting, London, September 2015

LATA Experience Latin America, London, June 2015

Barclays Travel Forum, London, May 2015

Arabian Travel Market, Social Media Tips & Trends, Dubai, May 2015

IFITT's ENTER2015, Lugano, February 2015